Skill Development – Literacy
Sakshara's Literacy programme is designed to help a person to read and write in the languages that they can speak. The technique followed to teach adults is picture to picture, then picture to word, and then word to word recognition through flash cards. This helps them familiarise themselves with a minimum of 100 words, thereby recognising the letters of the alphabet. 

Sakshara volunteers can currently conduct literacy sessions in Hindi, Tamil, English and Kannada.

Sakshara volunteers support the teachers at the Government school in Anchepalya (Kannada Medium) by teaching English, Mathematics, Hindi and Science to children of classes 1 to 7. We hope that, with our support, children learn to enjoy their lessons, and improve their reading skills, and inculcate the habit of reading for pleasure.

NIOS Project
Sakshara volunteers are supporting 9 students who wished to go back to complete their basic studies and take the Secondary Examination through the Open School System. 3 of the of the students and married, and one of them is a mother who hopes to take her X exams along with her daughter, who has also registered with us. Lessons will be conducted at a time suitable to each student, at the Sakshara Learning Centre in Anchepalya in Bangalore.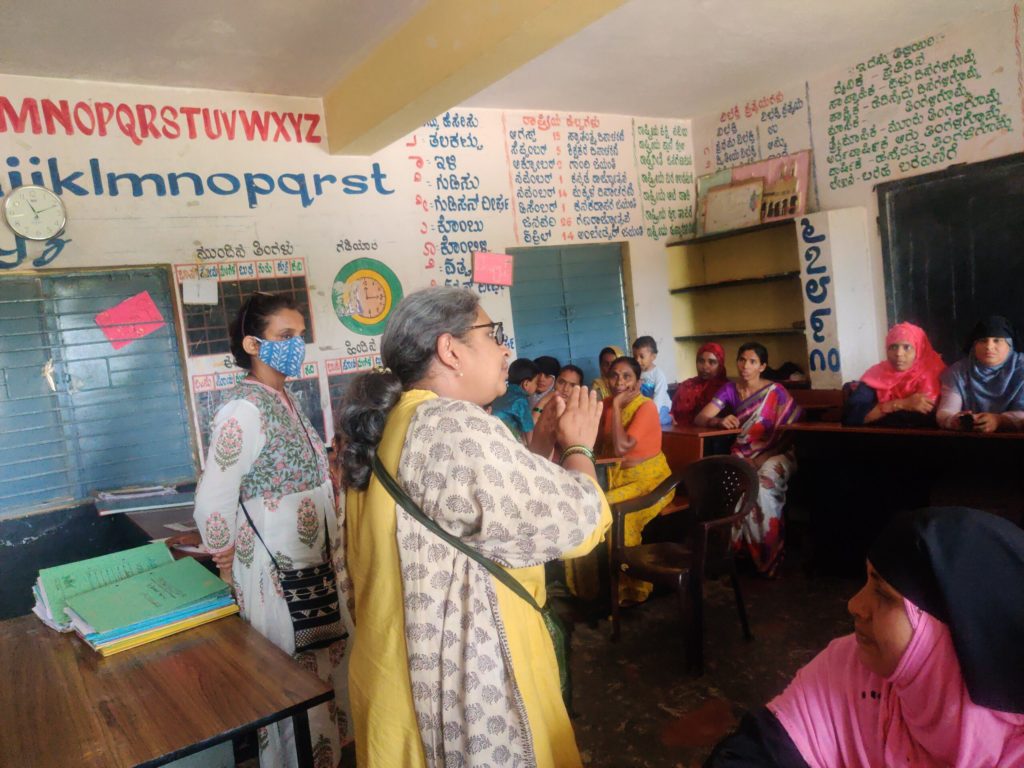 Volunteers
Sujatha
Raghavendra
Jayashankar
Meenakshi
Ayesha
Sindhu
Shruti
Neha Patwa
Chethan
Shridevi
Shruti
Divya
Hema
Sandhya
The Nool Koota